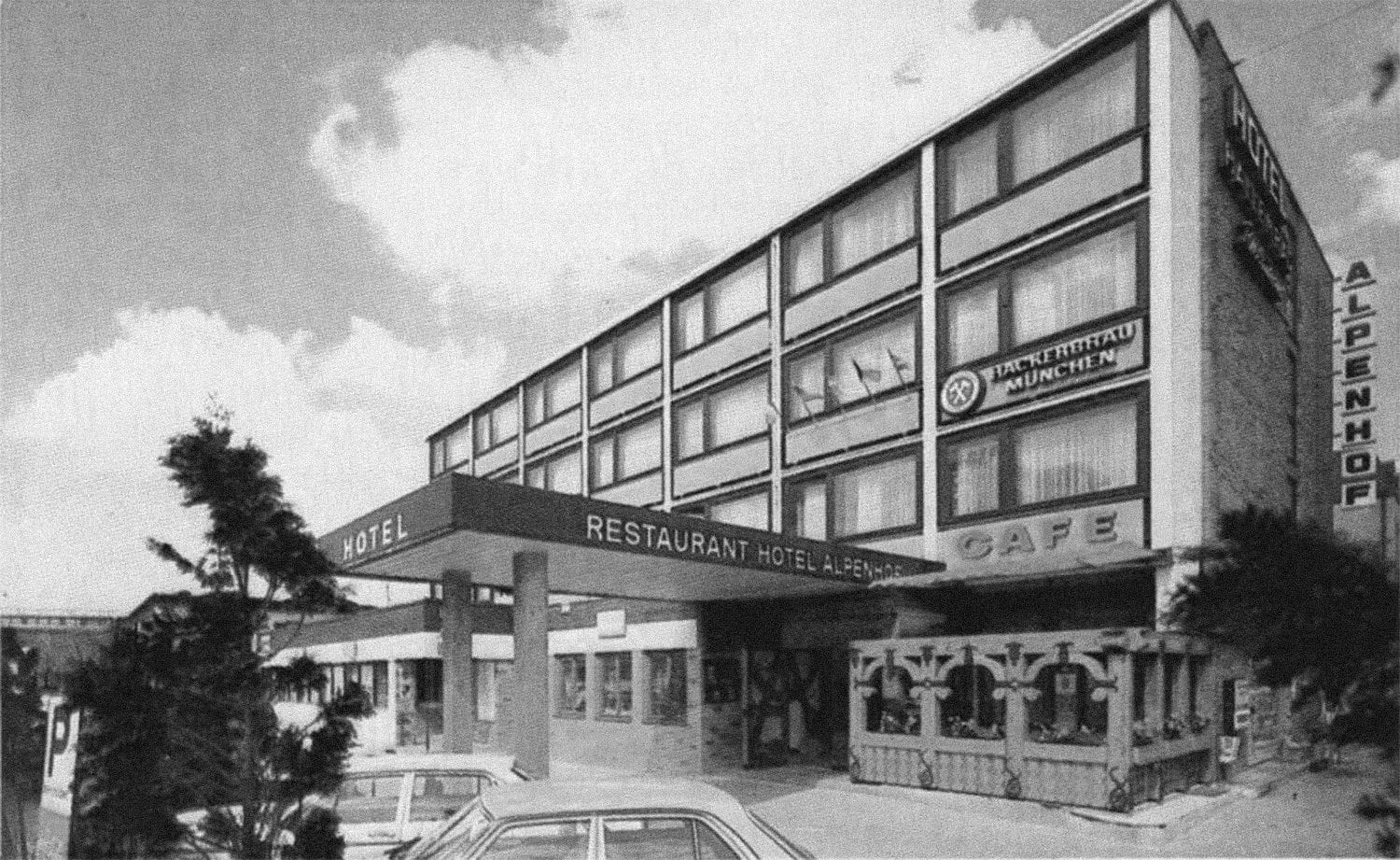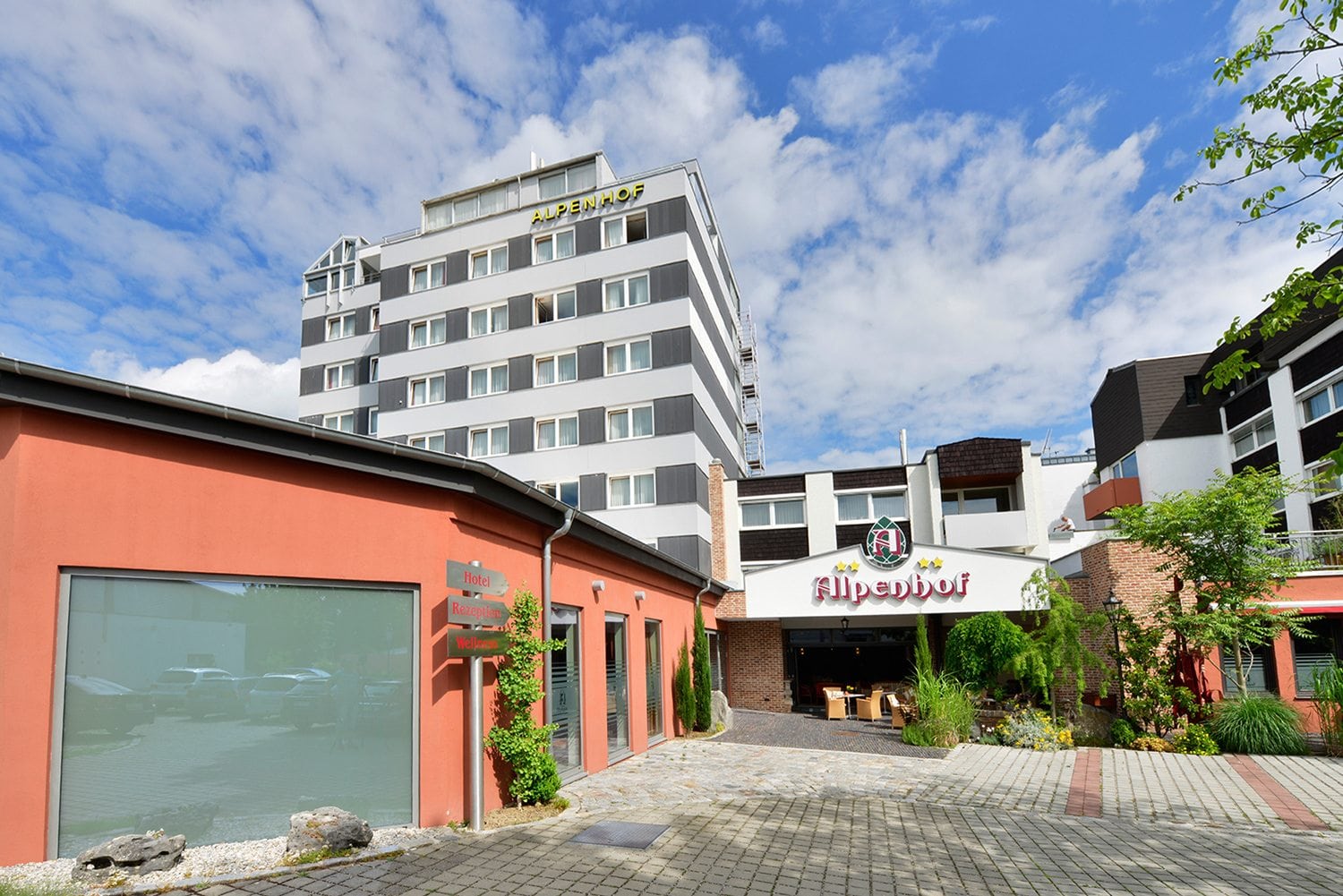 Patchwork in every regard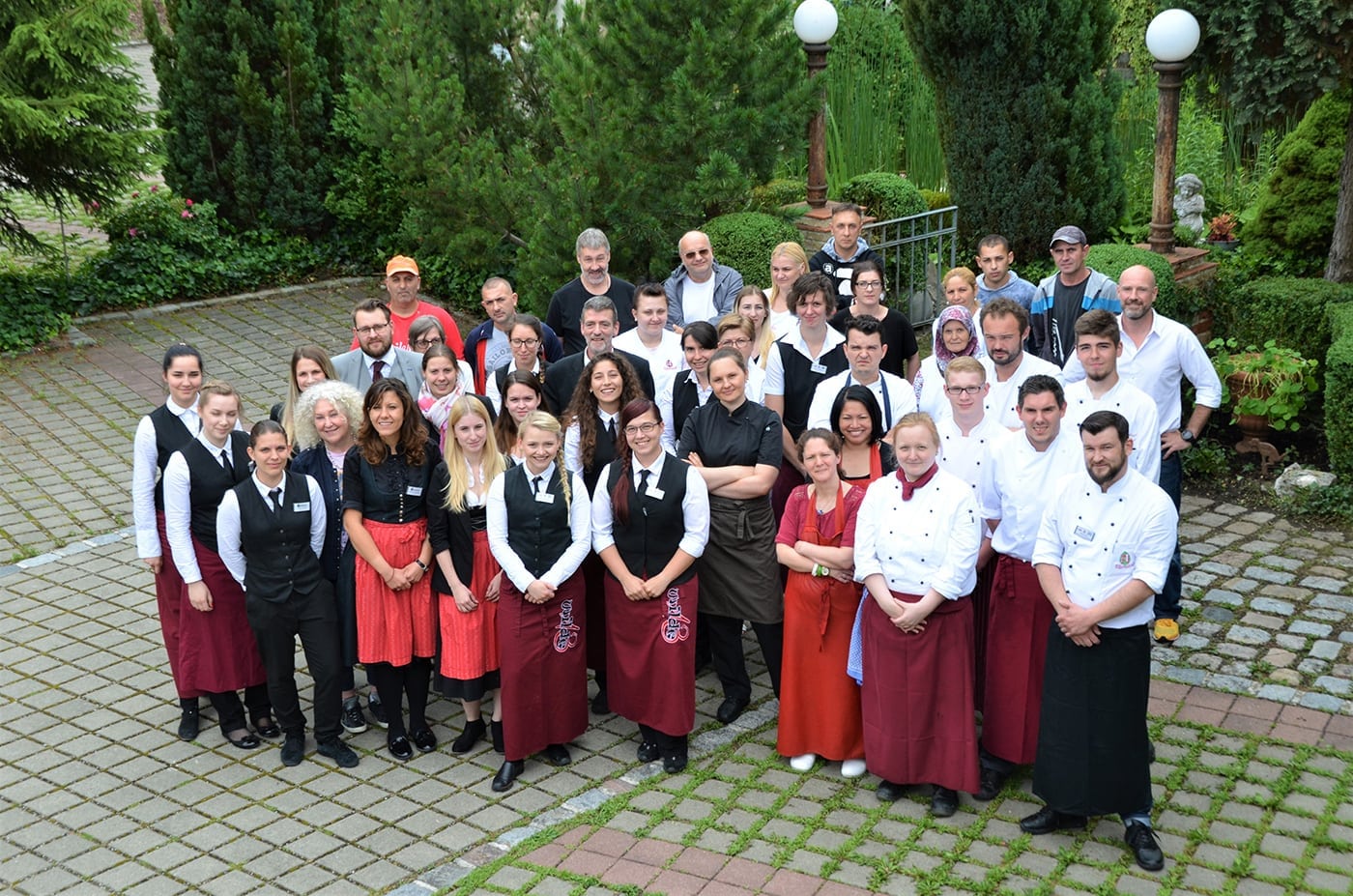 We are different but great! We are unusual but extraordinary. We are colorful, professional and just a little bit crazy. No matter the task at hand, we commit to it with passion. We are personal, sincere and a bit playful. We are the team of the Patchworkhotel Alpenhof!
In a way, our Alpenhof team is like a big family. There are those who have been with us for over 30 years and who have traveled through all stages from trainee to manager. There are also those who have just begun their traineeship. In the end, that's what makes us strong: Time-tested experience coupled with fresh ideas and creativity. We see ourselves as a patchwork business – an idea which is now also reflected through our logo! Because that is precisely what we are: A team and a house that have grown and grown together over the years. Nobody here is a lone warrior – we help each other, even beyond department borders. All of that we do to strive for a comfortable and relaxing atmosphere for you; our guests.
Discover our hotel's hard facts: Three houses, two restaurants, two gardens, two terraces, one well equipped Eventpalais, one apartment building, one spa area… and our soft skills: our passion and creativity which can be felt in every corner through our interior, our curiosity for new, modern thinking and our professionalism. Get to know us! We would be very glad to introduce you to our patchwork hotel in person and to be your host.
Your Alpenhof team
"Normality is a paved road: It's comfortable to walk, but no flowers grow on it."
The Alpenhof – being founded in the 60s by our grandparents Ernst and Anna Schön – has a well-established tradition in Augsburg. Ernst Schön had the idea to provide long-distance drivers with a cozy place to stay the night. So he built the "Rasthaus Schön" in 1956, which became a domicile for truck drivers and American armed forces stationed in Augsburg for many years.
In 1964 Ernst and Anna Schön decided to grow their business: today's House I, home of our standard rooms, took shape and the "Rasthaus Schön" got a new name: Alpenhof. That name wasn't pulled out of thin air; our founders always had a fondness for the mountains. Furthermore, with "A" being the first letter of the alphabet, the Alpenhof was put at the very front of phone books and registries. In 1972, during the Olympic Games, House II was added, followed by House III in 1978 – The Alpenhof was steadily expanding.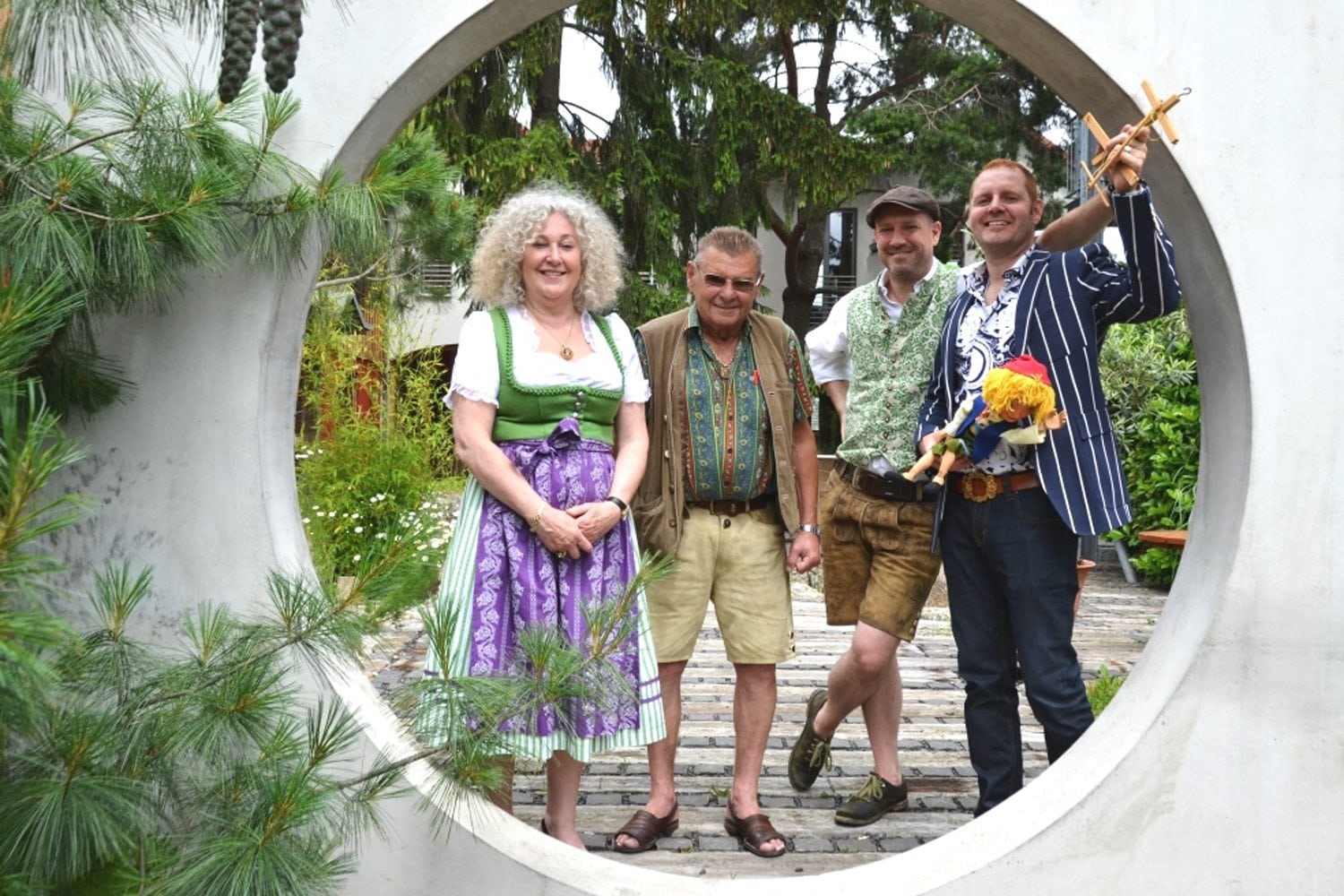 At some point the hotel needed to be handed down to the next generation – to sons Günter, a chef, and Walther, a trained hotel manager. Marlene, Günter Schön's wife, also joined the business. This trifecta, consisting of mum, dad and uncle, continued the Alpenhof on behalf of Ernst Schön: it became a well established guesthouse over the years.
Today, with us, Andreas and Alexander Schön, at the helm, the Alpenhof consists of three houses – for now at least. It seems that building and constructing lies in the Schön genes – 2004 we created our spa area Palaestra, 2006 our Eventpalais was fully realized with the apartment's Atelier and Jagdhütte. Regrettably, our father, Günter Schön, passed away in early 2015. We all miss him dearly. Our mother Marlene on the other hand still assumes an active position in our business.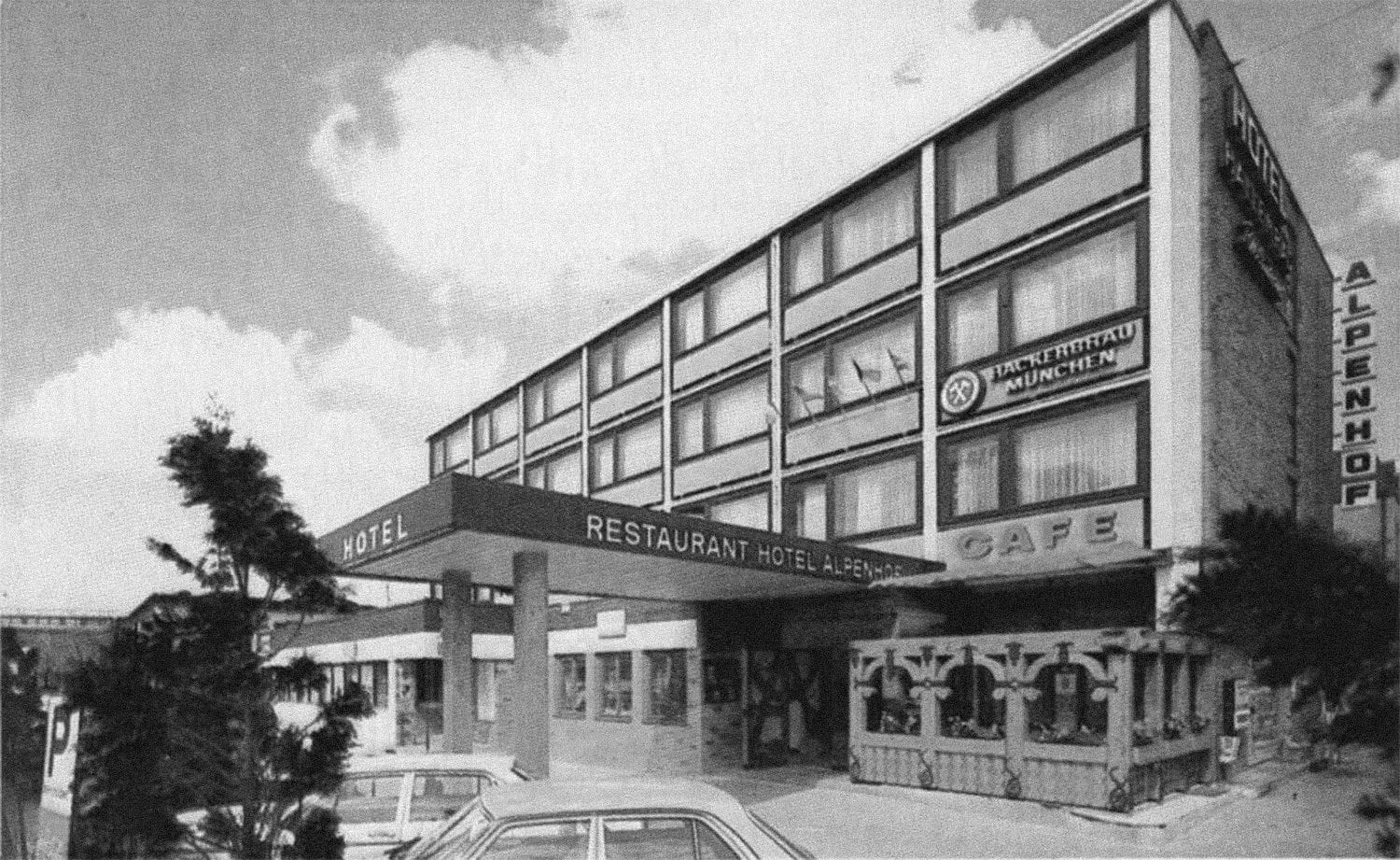 We carry over our long-fostered tradition, but still keep everything up-to-date. Our patchwork hotel has a story to tell – you can feel that in every corner. We invite you to explore everything: our spa area Palaestra, our restaurants Wilde 13 and Zum Schnürschuh, the family's personal favorite spot – our Zaubergarten des Figus – and last but certainly not least our rooms that are perfect for relaxing and dreaming.
By the way: The black/white photographs show the Alpenhof at earlier times. A little piece of history if you will…
Your family Schön
"The Alpenhof" – that's us! With that comes a lot of room for ideas and creativity. We value individuality, which can be felt all over our rooms and premises. You may find a shoe last converted into a lamp stand or a pen holder, an old church pew as part of a modern desk or maybe a herb garden as the roof of our House I; if you're lucky, you might even catch one of our chefs on the hunt.
Every person is special – each one of us. And that's exactly what we want to convey to you. Of course, there are also processes here at the Alpenhof that we must and want to comply with – such as breakfast or wellness times. Nevertheless, if you need a stomach sturgeon before 6 o'clock in the morning because you have to leave so early: talk to us! After all, nobody should go to the plane, the train or to work with an empty stomach…