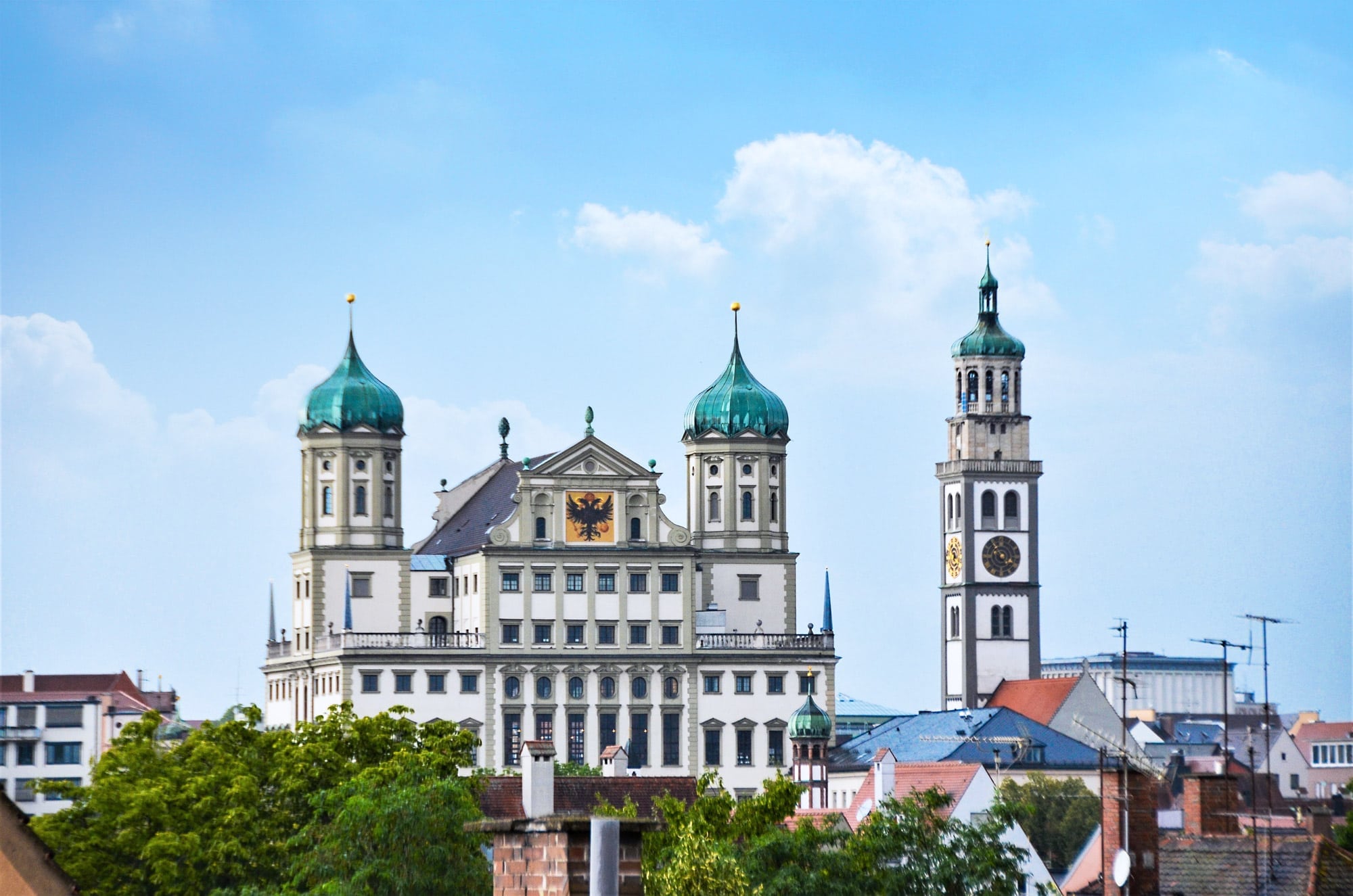 Augsburg is the city of Fugger, Roman city, city of the Renaissance and with more than 2,000 years one of the oldest cities in Germany – just full of history. We could now enumerate all the wonderful sights… but you can read it on relevant pages. Therefore, we would like to bring you closer to OUR Augsburg. We have some sightseeing and feel-good tips for you. From us for you – for some unforgettable days in Augusta Vindelicorum. Real Pleasures of Home…
We live and love the water. More than five lakes, two rivers and countless canals and streams are to be found here – that's why we called "Little Venice". That's the reason why Augsburg titled as UNESCO World Heritage in terms of water. We are just real water rats. No matter what time of the year, who wants to experience Augsburg, must go to, into or onto the water.
A water day in Augsburg:
Along streams, canals & historic fountains through the old town
"Ascension" of the water towers
Over the Eiskanal & the Proviantbach to the Hydroelectric Power Station in the Wolfzahnau, Hochablass & Kuhsee
Recovery in the Lech- & Wertach meadows
Augsburg lives peacefully together – not only on paper. On the 8th of August we celebrate the High Peace Festival. And that transfers: we love the multi-cultural interaction in our city. So you will not only find Christian institutions, no Jewish or Muslim – all peacefully side by side and with each other.
In the footsteps of peace:
Diocesan Museum St. Afra
High Dome to Augsburg
High Peace Festival on the 8th
Synagogue in the city
Festival of Cultures
Diversity day
Augsburg is rich in tradition and culture. With more than 2,000 years of history, it has much to offer – from the Romans to the Fuggers and Patricians to the textile industry and hydropower. Here, the father of the musical genius Wolfgang Amadeus Mozart was born and Bertolt Brecht attended high school in Augsburg…
Our culture tips for you:
Textile & Industrial Museum "tim"
Fuggerei
Brecht House
Town Hall & Perlach tower with the famous Golden Hall
Augsburger Puppenkiste
Roman Camp in the Zeughaus
Theater & Open-Air-Theater "Freilichtbühne"
Stoinerne Ma
Augsburg is also a party town. Especially in the summertime cultural, youth and traditional events take place. Celebrations in every season you will find in the Maximilianstraße – our "Celebration Mile". What we really like? Sitting around the fountains of the city center in summertime and having fun in the small bars of the old town in wintertime…
Our tips for relaxed evenings:
Bob's Sommer am Kiez
Modularfestival & Sommernächte
Celebration Mile Maximilianstraße
Long Night of Water & Cultures
La Strada
Pubs & Bars in the old town