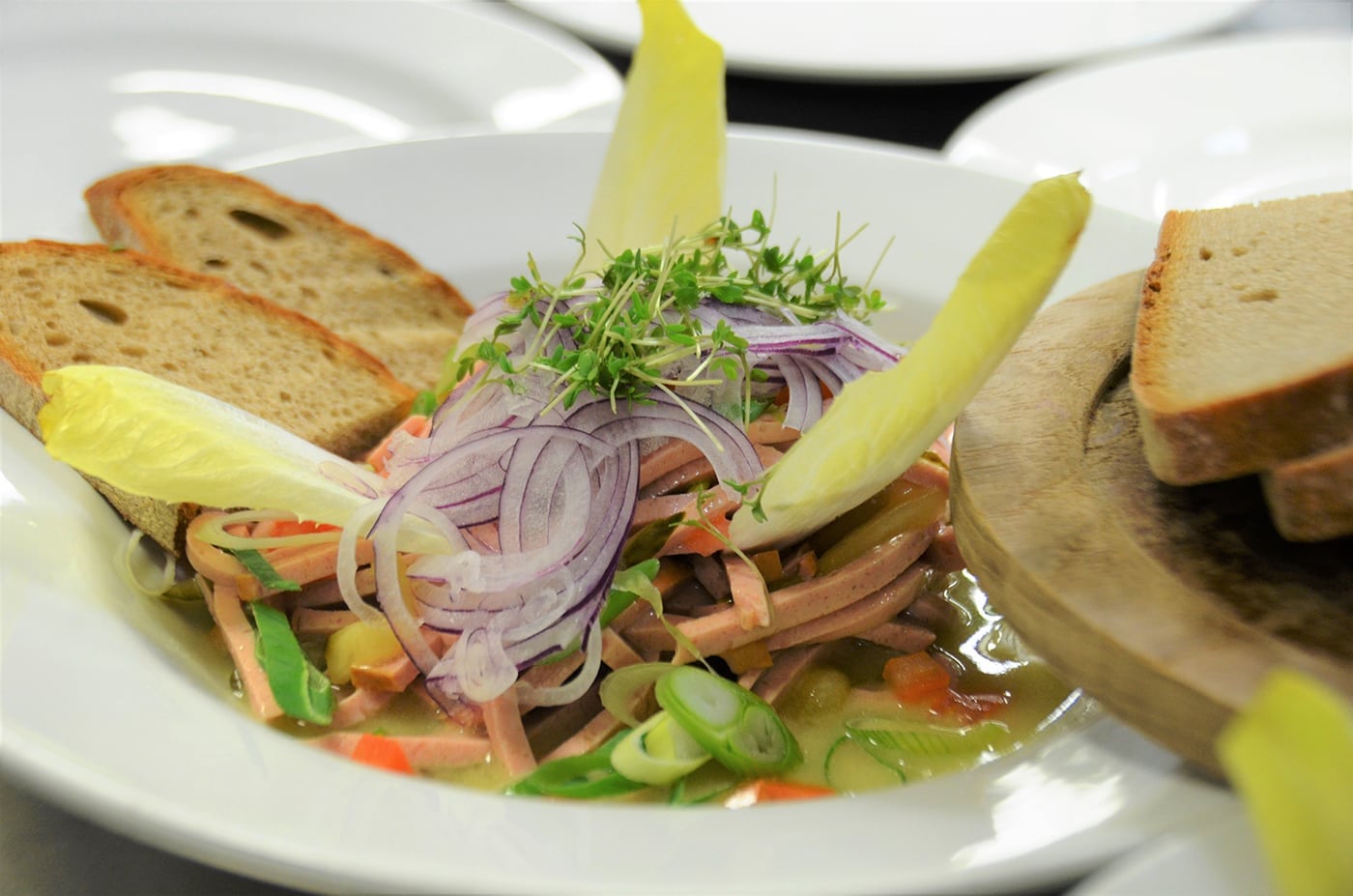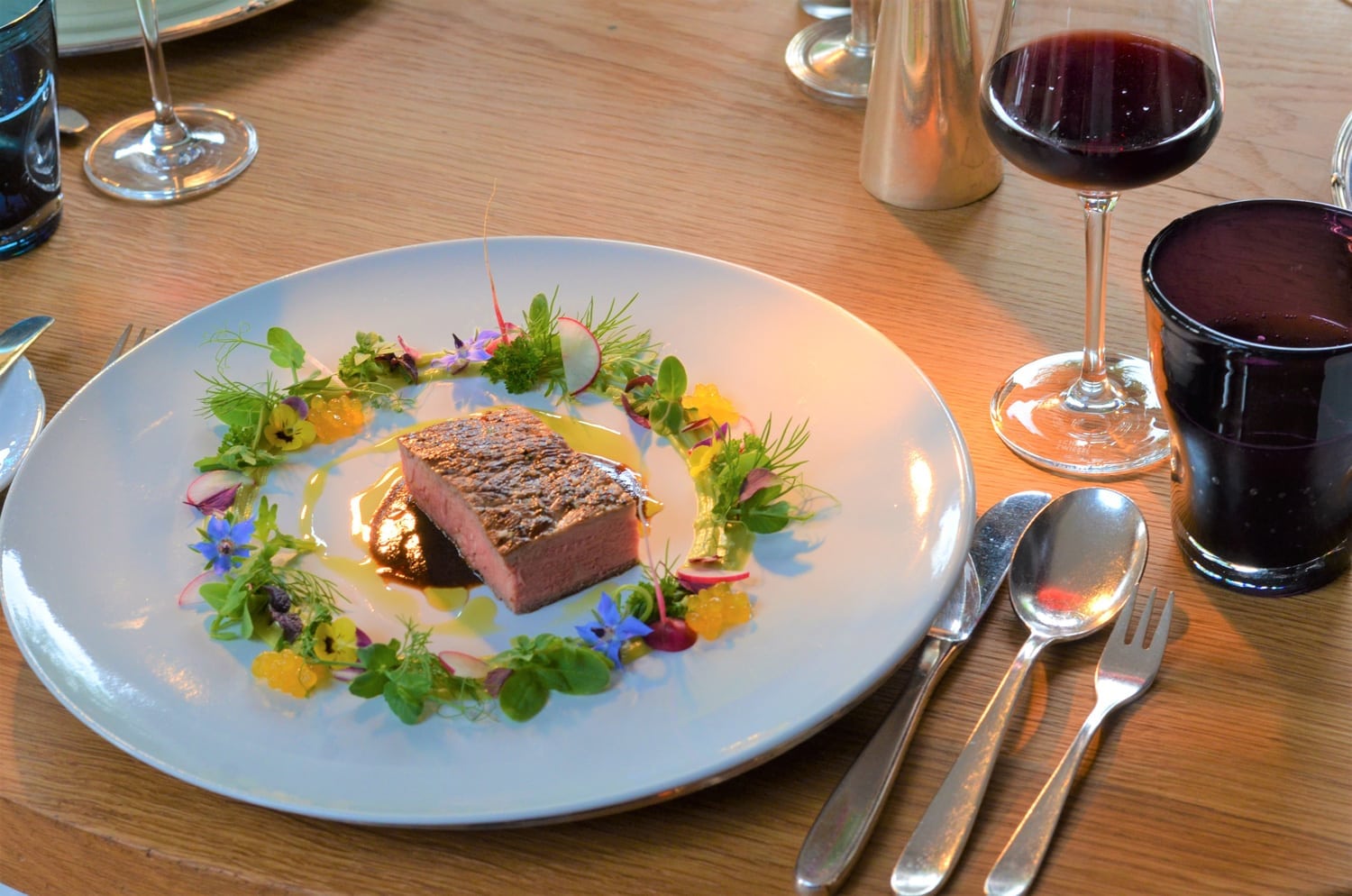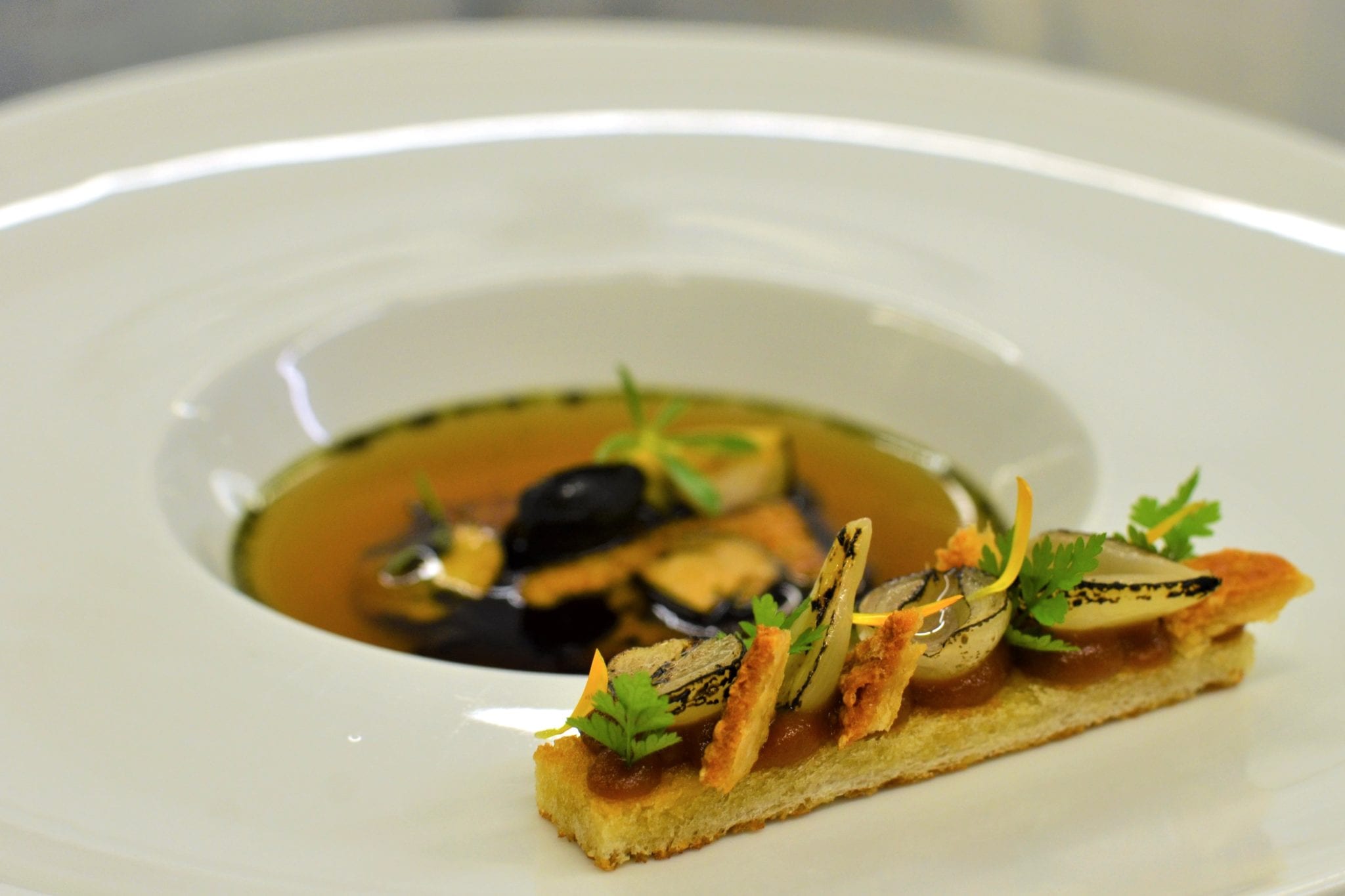 "Wilde 13" is modern, creative and eccentric. Our gourmet restaurant gets its name from the (in-)famous pirate crew that once plagued the Augsburger Puppenkiste.
Our head chef Tobias Laux and his team create wonderful dishes from regional and simple ingredients. That's what "Wilde 13" stands for: Turning down-to-earth ingredients from the area into artworks on a plate that satisfy vision and taste. In 2019, our kitchen crew again got awarded with the "Stern der Gastlichkeit", an award given to places with extraordinary service. On top of that, food magazines "Der Feinschmecker" and "Schlemmer Atlas" awarded 1 point with recommendation and 3 wooden spoons to the W13-team, respectively.
Everything opens again, only the "Wilde 13" doesn't? We'd like to wait and see how over autum the situation develops – simply for economic reasons. As soon as we open again, we will let you know!
Sunday brunch at "Wilde 13"
From 10.30am to 2pm
Also warm dishes (traditional Bavarian Weißwurst and various pasta and potato dishes)
Organic
Parking spaces provided
Reservation requested
Incl. one hot beverage (excl. Latte Macchiato)
Children from 4 to 10 years € 8,50

We are currently unable to offer our Sunday brunch. However, if you want to have brunch in a group of 30 people or more, please ask in advance – we can make this possible!
At "Schnürschuh" we try to represent the mountainous style of our establishment by serving a more rustic cuisine. Here you can find plain, traditional Bavarian dishes like our "Schwabenpfanne" or cheese spaetzle. We strive for a rustic and cozy atmosphere at our 74 seats. Of course you may take a seat on our terrace on sunny days or evenings. By the way: The restaurant gets its name from a Hummel figure that can be found in the room. It depicts a boy tying his shoes to venture out into the world…
For our small guests, of course, we also have a separate children's menu.
The "Schnürschuh" is open! We are happy to serve you warm dishes from Monday to Saturday from 5 pm to 11 pm (kitchen time till 10 pm).
Lunch reservations outside of the regular opening hours (except Sundays) can only be made with prior agreement and with a group size of 10 people or more.
While it's rainy and cold outside, at our "Feuerstelle" the fire is crackling and you can make yourself comfortable in one of our armchairs or our handmade sofa! We look forward to seeing you take place at the fireside – at any time. The "Feuerstelle" also doubles as our entrance lobby. Come and enjoy a drink or a little snack, or even be your own DJ. We've equipped the lobby with a records corner where you can find over 100 different albums – we invite you to listen to your favorite record.
By the way: We accept Bitcoin as payment at our restaurants and at the "Feuerstelle". If you know what Bitcoin is, you know what to do. For the uninitiated, you may learn about it at: https://en.wikipedia.org/wiki/Bitcoin